Home >
Please Shop for Me!
Click on Map Icons to View More Info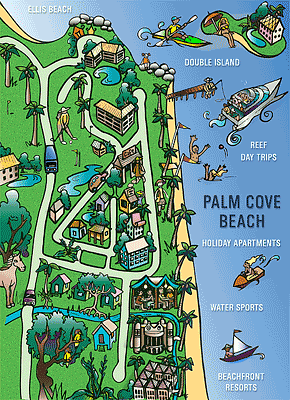 Top 10 Articles
4WD Safaris
Activities for Rainy Days
Atherton Tablelands
Barron Falls
Barron River
Billy Tea Bush Safari
Birdworld Kuranda
Cable Ski Cairns
Cairns Airport
Cairns Birdwatching
Palm Cove Region Guide
Click Images to view gallery for this subject
Please Shop for Me!
Updated: 23-May-2013
Please Shop For Me - The only way to start your holiday.

Holiday Grocery and Liquor shopping service

Mention Travstar.com and we will deliver FREE!

Contact Yvonne on 0488 151 912. We need just 48 hours notice.

We will deliver to holiday accommodation from Cairns, The Northern Beaches including Trinity Beach and Palm Cove and even up to Port Douglas. We also unpack into your holiday accommodation before you arrive.
By browsing through our grocery shopping aisles, you can then simply pick and choose your grocery items, add them to your shopping cart as you would in the supermarket and then proceed to check out, without the queues!!
Fill in your details as requested, we need to know where you are staying and when you arrive. We have worked hard to build up a good strong relationship with local hotels and resorts allowing us to make these delivery arrangements on your behalf. We will then shop, deliver and unpack your groceries into your accommodation prior to your arrival.
Cold Drinks
BBQ Meats
Salads & Vegies
Baby Bits
Tropical Fruit Boxes
Champagne, Beer & Wine
and so much more...
Simply contact us and I'm sure we can find it for you... after all, its what we do!!
Check out our testimonials and see what a difference we have made to our other happy customers.
All we require is 48 hours notice to process your order, however the more notice you can give us the better...you know how busy school holidays can be!! or you may just wish to reserve your delivery spot and then place your order a little nearer the time. To reserve your delivery spot simply drop us a line.

SO LETS GO SHOPPING!!!! www.pleaseshopforme.com.au

Edit This Page
Edit Page Content
Post Comment