Home >
Wheelie Friendly Accom
Click on Map Icons to View More Info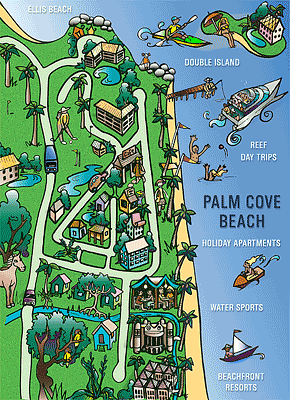 Top 10 Articles
4WD Safaris
Activities for Rainy Days
Atherton Tablelands
Barron Falls
Barron River
Billy Tea Bush Safari
Birdworld Kuranda
Cable Ski Cairns
Cairns Airport
Cairns Birdwatching
Palm Cove Region Guide
Click Images to view gallery for this subject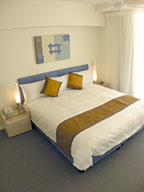 CITY QUAYS STUDIO

MANTRA TRILOGY

MERCURE HARBOURSIDE

OPPOSITE CAIRNS ESPLANADE

SOUTHERN CROSS

RYDGES TRADEWINDS

MANTRA ESPLANADE

CAIRNS CENTRAL PLAZA

CENTRAL LOCATION

PULLMAN HOTEL

FITZROY ISLAND

1 BEDROOM APARTMENT

GREEN ISLAND RESORT

LUXURY ACCOMMODATION

PARADISE PALMS RESORT

KEWARRA BEACH RESORT

BAUHINIA SUITES

BLUE LAGOON

SHERATON MIRAGE

DELUXE GARDEN

PENINSULA BOUTIQUE

OCEAN VIEW ROOMS

LE CHER DU MONDE

RED MILL HOUSE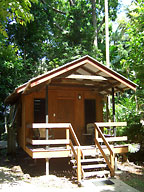 CAPE TRIB CABINS
Wheelie Friendly Accom
Updated: 08-Jul-2016
In Australia, a wheelchair user is referred to as a wheelie, just as a truck driver is a truckie, and a motorbike rider is a bikie. Whether you have a slight mobility impairment, or use an electric wheelchair to get around, your vacation in Far North Queensland will be worth every cent!

Cairns

Oaks City Quays
Is a centrally located hotel and is very close to the Marina, Esplanade and Shops. This is a ideal hub to base your FNQ holiday. 2 x Hotel Rooms and 1 x Apartment have been specially designed for disabled use. These apartments feature wider doorways, lower sideboards, and specially designed bathroom amenities. There are also two lifts on site and a large ramp into the complex.

Holiday Inn has a superb pool with disabled lift access!!
Is a very wheelchair friendly property. The entrance features a ramp and the Reception / Restaurant are all on one level making it very easy access. There are lift facilities to the accommodation. There are 2 disabled rooms in the Standard View and 2 Disabled rooms in the Superior Ocean View. Each disabled room features wider door ways and rails in the bathrooms. The bedding can be 2 single beds or 1 King Bed. The brand new (December 2014) swimming pool has a disabled lift access.

Mantra Trilogy
Is a centrally located hotel located right on the Esplanade. Mantra Trilogy is only a short walk to shops , restaurants and the marina. The Mantra Trilogy is wheelchair friendly. The reception area is located on the ground floor and there are lift facilities throughout the building. The building is also fully ramped to the pool / bbq area. They are wheelchair friendly however the doorways are not to full standard. Twin Beds are available and the bathroom has a wide shower and hand rail. You will need to hire a chair if needed.

Rydges Tradewinds
Rydges Tradewinds Cairns is a 4 Star Hotel ideally located on the Cairns Esplanade overlooking the Coral Sea. Rydges Tradewinds is just a few minutes walk along the Cairns Promenade to the Cairns Lagoon precinct, City Centre, Restaurants, shopping and departure points for the Great Barrier Reef. Rydges Tradewinds features 2 designated special access rooms which are both Superior King/Twin. One rooms features full disabled facilities and wheel in shower. The other has a bath with handrails.

Mantra Esplanade
Mantra Esplanade is located right on the Esplanade directly opposite the Swimming Lagoon and Marina. Mantra Esplanade offer 6 beautiful and spacious hotel rooms (2 on every level). They all face the Esplanade. The side boards are lower so you can wheel in, the doors have a slow delay closing, fully equipped bathroom and emergency button.

Southern Cross
Is located in a very central location. Right next door to Cairns Central Shopping Centre and only a short stroll to the Esplanade, Shops and Marina. The property features 3 swimming pools, a cafe and fully equipped gym. The studio rooms at Southern Cross are self contained with kitchenette facilities, a balcony and ensuite. The Studio's are not designated wheelchair friendly rooms, however they do have a walk in shower. There are no lifts at this property so a ground floor studio would be ideal and you can wheel out to the pool area.

BW Cairns Central Apartments
Cairns Central Apartments caters for the needs of disabled guests. In the One and Two Bedroom Apartments there are disabled facilities in the bathroom ensuite, with a wheelchair access shower, wide doorway and handrails fitted. As the property has elevators there is wheelchair access to all floors, including car park levels. To get up to the swimming pool on the 13th floor, after taking the elevator there is a chair lift up the stairs to the pool. There is also a wheelchair ramp at the front entrance for easy access.

Pullman Reef Hotel & Casino
This luxury hotel is located right in the heart of the City Centre and is close to the marina, Esplanade and shops. The Hotel features the finest service and facilities in Cairns. The Hotel also boats fine dining restaurants and a boutique casino. The Pullman features 3 rooms in the Superior Category for people with reduced Mobility. All rooms are well fitted with walk in showers, railings on the wall and wider door frames.

Cairns Northern Beaches and Surrounding Islands

Fitzroy Island
Fitzroy Island does have a Disabled friendly room available . The room is in the 1 Bedroom Ocean Suite category and comes complete with separate living area / bedroom area. The bathroom does have wider doorway's, railings on the wall and a walk in shower. Lift facilities are available to access the rooms. The main Resort area /Reception however does have stairs. You would be able to access the Reception by going around the side of the building.

Green Island
Green Island Resort is a 5 Star Eco-Certified Resort situated on a pretty coral cay, just 45 minutes off the coast of cairns. The Island is board walked all throughout making this a very wheelie friendly property. Green Island features 1 Wheelie Friendly room which comes complete with 2 double beds, a fold up chair in the shower wider doorways and a ramp area as well as rails in the bath & toilet area. The room is located close to the reception and restaurant for easy access.

Paradise Palms: - Trinity Beach / Palm Cove
Is set in an idyllic setting; nestled at the base of majestic mountains and surrounded by Tropical Gardens. Paradise Palms is only a short drive to Trinity Beach, Palm Cove and is a great base to access some of the region's most exciting attractions. Paradise Palms feature 2 resort rooms which feature wider door frames and a wheelie friendly bathroom. The Resort rooms feature tea / coffee making facilities. These can be combined with a 1 Bedroom Apartment to make a 2 bedroom Apartment.

Kewarra Beach Resort - Kewarra Beach
Is absolute beachfront and also nestled amongst luscious rainforest. This couples paradise is a great spot to base your getaway. The 2 Bedroom Bauhinia Suite features disabled access and facilities . There is also disabled access to the public areas of the resort.

Blue Lagoon - Trinity Beach
Blue Lagoon Trinity Beach is located only 200m from the golden shores of Trinity Beach. This beautiful property features 3 swimming pools and is the ideal base for your North Queensland holiday. The Studio rooms at Blue Lagoon are self contained with kitchenette facilities, an ensuite and balcony. The Studio rooms are not designated Wheelie friendly rooms and don't feature the wider door frames, railings etc., however the walk in shower is quite large. You would need to request a ground floor when booking as there are no lift facilities at this property.

Port Douglas

Sheraton Mirage
The Sheraton Mirage is a very well known Port Douglas Resort situated on beautiful Four Mile Beach. The resort is particularly famous for not only their fantastic 5 star facilities and services but their 130 hectares of tropical landscaped gardens, a championship 18-hole golf course, and two hectares of magnificent swimmable saltwater lagoons that meander throughout the accommodation. Disabled rooms are available in the Deluxe Garden category. All rooms are well fitted with walk in showers, railings on the wall and wider door frames. All rooms also interconnect with a common door so it is possible to have a 2 Bedroom configuration.

Oaks Lagoons
Do not have disabled rooms as such, however the 1 Bedroom Plunge pools are Located on the ground floor. They are very spacious and feature a walk in shower . Note that there are no railings on the walls in the bathroom. These can also be combined with a Hotel Room to make a 2 Bedroom apartment.

Peninsula Boutique Hotel
Is an adults only retreat located opposite 4 Mile Beach. The rooms are beautifully furnished with European Appliances and feature an Ocean View or Pool View. All rooms are disabled friendly with large louvered doors separating the lounge to bedroom area. There are grab rails for the toilets and the showers. These rooms are suitable for guests with a little bit of mobility. Wheelchairs will not fit into the shower cubicle. The Peninsula does also have lift facilities.
Le Cher Du Monde
Is the ideal location to base yourself for your Tropical North Queensland and is located in the heart of Port Douglas; walking distance the shops, restaurants, Beach & Marina. The spacious 1 Bedroom apartments can sleep a maximum of 3 persons. The Disabled persons apartment is located on the ground floor. The door feature wider door frames and railings in the bathroom.

Martinique on Macrossan
Martinique is one of Port Douglas' best boutique apartments, offering a prime location, just a short stroll from the Beach and Village. Blending luxurious comfort, a range of impressive facilities and a stunning setting, this charming Boutique Resort presents the ideal base for unwinding and exploring. Martinique features a "true" disabled access room with wider door frames and railings in the bathroom.

Cape Tribulation & The Daintree Rainforest

Red Mill House
Has one wheel chair access bedroom with en-suite bathroom. The ground floor room is easily accessible from the parking area and opens on to a wide verandah overlooking the garden. The bedroom can arranged in either twin bed or king bed configuration. The bathroom is fully wheel chair capable with commode chair toilet, shower bench and surrounded by grab rails. Full cooked breakfast is served to guests on their verandah .

Cape Trib Beach House
Is located in Cape Tribulation right where the Rainforest meets the Reef. These cabin style accommodation are nestled amongst pristine rainforest. Cape Trib Beach house features one wheel chair friendly cabin in the Escape Family Category.

Whitsundays and Airlie Beach
Boathouse Apartments by Outrigger
Offers contemporary 2 bedroom and 3 bedroom apartments that open to views across the marina out to the Coral Sea. Located only a short stroll to the main dining precinct of Airlie beach, makes the Boathouse apartments the ideal destination for your holiday. Boathouse does not offer true disabled rooms, however can arrange a walkin shower on request basis as well as a ground floor apartment.
Hamilton Island - Reef View Hotel
The 4 star Reef View Hotel on Hamilton Island is located on the resort side of the island directly opposite Catseye Beach and features an extremely spacious, well-appointed "Special Access" room with a private balcony overlooking the tropical gardens. The room is well fitted with a walk in shower, railings on the wall and wider door frames.
Daydream Island
Daydream Island Resort & Spa is the ultimate destination for action and excitement, fun and adventure, romance and relaxation. With an endless array of activities to choose from there is something for everyone. Daydream offers 3 "special Acess" rooms which feature a walk in shower, railings on the wall and wider door frames.
Club Crocodile Resort Airlie Beach
Is a multi-award winning tropical resort offering affordable, family friendly accommodation. Club Crocodile features 1 x Standard Disabled room. All rooms are well fitted with walk in showers, railings on the wall and wider door frames.

Edit This Page
Edit Page Content
Post Comment