Accommodation Specials!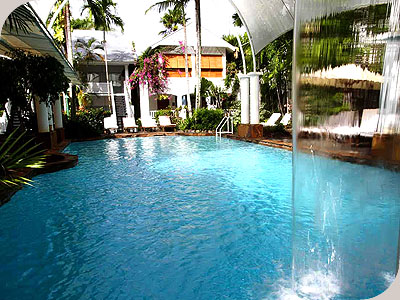 Reef House Resort & Spa Luxury Resort opposite beautiful Palm Cove Beach.
STAY 4 PAY 3
Includes:
- Bottle of Sparkling
- Brigadiers Punge at Twilight
- Wi-Fi and DVD library
- Late 1pm check out

Based on 4 night stay - Brigadier Room
Book before 30/June/2014
Stay between now and 31/March/2015





Sea Temple Resort Palm Cove is located beachfront on the southern end of Palm Cove, this world class luxury 5 star resort offers guests a tranquil escape.
UNBEATABLE!
STAY 7 PAY 5
STAY 4 PAY 3

1,2,3 & 4 BEDROOM
HOLIDAY APARTMENTS

Black out dates apply
Stay between now and 19/June/2014





The Beach Club Palm Cove Captures the leisurely tropical lifestyle. Modern hotel rooms with spa, 1 & 2 bedroom fully equipped apartment within resort with 3 swimming pools.
BEACHFRONT RESORT
- STAY 7 PAY 5
- STAY 4 PAY 3


LAP POOL, TENNIS COURT
FITNESS CENTRE

*Blackout dates apply
Stay between now and 19/June/2014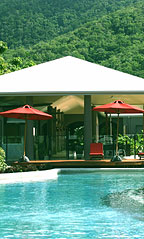 Mango Lagoon nestled amongst tropical gardens and only a short stroll to the Palm Cove Beach
STAY 5 PAY 4
STAY 7 PAY 5
* FREE Internet
* Hotel Rooms & Apartments
* Wellness Spa
* Beautiful pools
* Resort style Atmosphere

UNBEATABLE


* Black out dates apply
* Based on 7 night stay 1 bedroom suite
Stay between now and 26/June/2014





The 5 Night Palm Cove Paradise Pack is the perfect couples getaway. Visit famous Green Island and the Kuranda Markets and Rainforest on 2 day tours while staying beachside at Paradise on the Beach.
Great Value Getaway
*5 NIGHTS
*BEACHFRONT PROPERTY
*SCENIC KURANDA TRAIN
*SKYRAIL
*GREEN ISLAND DAY TOUR
*TOUR TRANSFERS


COUPLES GETAWAY
SAVE $152

Stay between now and 14/June/2014





Clifton Beach House Refurbished, three bedroom beach cottage. located just 50 metres away from the beautiful palm fringed Clifton Beach. Perfect for families, sleeping up to 8 people
Perfect for families
-Cosy self contained house
-Only 20 minutes drive from Cairns
-50 metres to beach


Stay between now and 19/June/2014
Palm Cove Australia
Palm Cove
Palm Cove is a 25-minute drive north of Cairns and has developed into an exclusive resort and holiday apartment destination.

The beach is within a very long cove that stretches all the way to Kewarra Beach.
Restaurants and 5 star resorts line the beachfront village.
Our local consultants can help you choose the ideal accommodation & activities for your Palm Cove holiday.
Local Office : 07 4040 2100, +61 7 4040 2100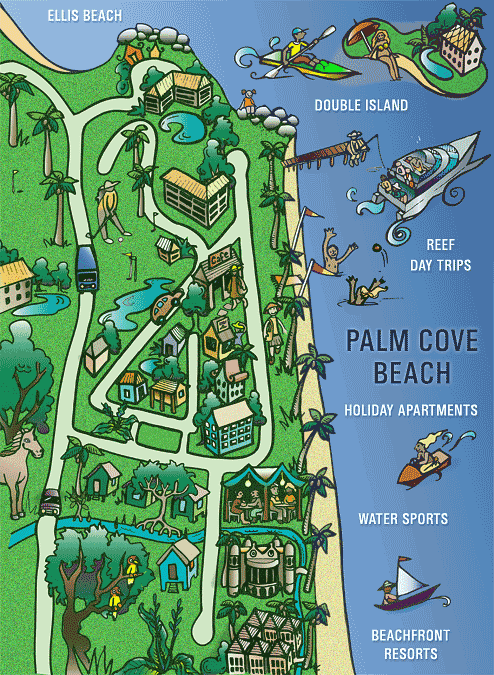 Palm Cove Accommodation & Tour Specials
About Palm Cove
Welcome to Palm Cove!
Palm cove is located on the Northern Beaches, just 25 minutes north of Cairns City.

Offering visitors a relaxed village lifestyle, this is the ideal getaway for couples and families who want to enjoy the beauty of a beach holiday, but still be within easy access of all the excitement and attractions that the Far North has to offer. Williams Esplanade is the main hub, lined with clusters of beautiful paperbark trees that many of the resorts have been built around. On one side you will find classy resorts, restaurants, boutique shopping and cafes, on the other is picture postcard views of pristine beaches, palm tree lined footpaths, Double Island, the Coral Sea and beyond.
Accommodation
Palm Cove offers a superb selection of accommodation ranging from budget to luxury 5 star beachfront resorts and self contained holiday apartments.

You will find most accommodation conveniently located along the Esplanade, or a short stroll from the beach. Choosing a resort stay, in most cases, comes with the added convenience of bar/cafe facilities situated within the complex, numerous pools, day spa, gym facilities and games room. However if you prefer to self cater then most holiday apartments come fully equipped with kitchen facilities. It is possible to purchase all the basic essentials locally, or you can visit Clifton Shopping Village or Smithfield Shopping Centre to stock up for your stay.
Dining
Dining in Palm Cove is a magical experience in this picture perfect location. You will find superb restaurants and cafes situated along Williams Esplanade with views out to the Coral Sea. Choose from informal casual dining to romantic elegant beachside dining.


Our top picks are Casmar Cafe Bar - this dining hot spot is the only eatery in Palm Cove that has balcony dining. Specialising in seafood and modern Australian cuisine. Far Horizons Restaurant is located at the Angsana Resort and Spa (the only resort with absolute beach frontage). This restaurant has been listed in Gourmet Traveller Top 200 Restaurants in Australia. On Friday and Saturday nights there is live music in the cocktail bar, and the restaurant sometimes sets up dining on the grass among the palm trees beside the beach. Il Forno Restaurant & Pizzeria is well known by the locals for the best pizzas in North Queensland! Every pizza fan who visits Palm Cove must visit this restaurant. Bookings are recommended.
The Spa Capital
Palm Cove is the ultimate retreat for the avid spa enthusiast, renowned as the "Spa Capital of Australia,"

Palm Cove boasts a wide range of international award winning wellness spas along with massage, hair and beauty and body specialists. If you have never had a spa experience now is your chance, as a spa treatment is a 'must do' activity in Palm Cove. Start your holiday in total relaxation.
Activities:
Palm Cove is easily accessible to the many amazing day tour options the Cairns region is famous for - from the Great Barrier Reef to Cape Tribulation & The Daintree Rainforest. Locally, why not take a paddle in a sea kayak around Double Island? These tours depart from Palm Cove Jetty year round and cater for those seeking a peaceful paddle or a bit of adventure. Most often you will encounter with dolphins, turtles and other spectacular marine life.

The Palm cove jetty is one of the regions most popular fishing spots where anglers regularly catch species such as mackerel, Giant Trevally or "G.T's" and shark. Take the family for a round of golf at the Palm Cove Country Club situated within the Novotel Resort, this 9 hole golf course provides a challenge for both novices and experienced players, or for a family fun day out visit Paradise Palms with a challenging golf course and kids entertainment with Pelicans in Paradise.
Top 10 'Must Do's in Palm Cove
Have a spa treatment
Great Barrier Reef Day Tour

Go sea kayaking to Double Island
Grab an icecream and relax on the beach
Dine at one of the stunning beachfront restaurants
Try a round of golf at Paradise Palms
Take the kids to Pelicans in Paradise at the Paradise Palms Resort
Enjoy some retail therapy with boutique shopping
Hire a car and explore the beaches
Experience a Rainforest day tour
Getting There
From Cairns Airport there are various transport options including a door-to-door airport shuttle, taxi, limousine or car hire. Please contact us for details.
Climate & Weather
Cairns has a Tropical climate, with generally hot and humid Summers and milder dryer Winters.

The majority of Cairn's rainfall occurs during summer between January and March. Typical daytime min/max temperature ranges are 23C/31C in mid-Summer and 18C/26C in mid-Winter. The most popular time for visitors to Cairns is between June and October, a pleasant time of year with low rainfall, cool comfortable temperatures and fine sunny days. Water temperature during summer hits around 29 degrees and drops slightly to 25 degrees during winter.
Whats Hot!
Travel Tools
Whats Hot!